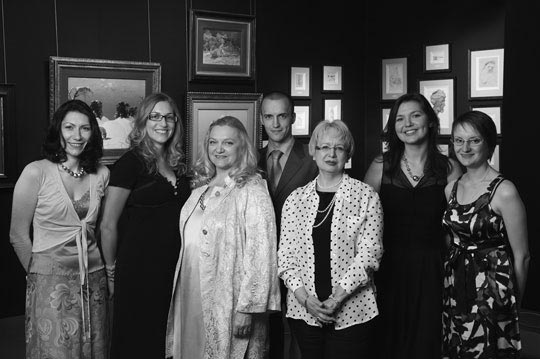 Mirjana Maricevic — Founding Partner
Collector and art dealer for more than 30 years, Mirjana specialises in Russian art of the 19th and 20th centuries with a particular interest in returning to Russia works of its émigré artists who fled the country in the years following the Revolution.
Mirjana acts as gallery curator in the joint project between Maricevic Fine Art and the State Tretyakov Gallery dedicated to the creative legacy of the post-war generation of Soviet artists Viktor Ivanov, the Tkachev brothers, Valentin Sidorov, Alexei and Alexander Gritsai, Andrei Kurnakov, Gely Korzhev and others.
Based on strong client interest she has actively searched for masterpieces of European art, previously held by the State Museum of Hermitage in St.-Petersburg and Pushkin Museum of Fine Arts in Moscow and sold abroad by the Soviet authorities back in 1920-30s.
Mirjana has also been a passionate collector of Oriental art for more than 30 years, assembling one of the largest collections of icons of Northern Buddhism, exhibited in London and New York.

Ana Maricevic — Managing Partner
Responsible for overall gallery management and acting as Investment Consultant to the gallery's clients.
Ana has ten years of work experience in international corporations, as well as with McKinsey & Company, a leading international firm in the area of management consulting. Ana's clients included large international financial, investment, telecommunications, pharmaceutical, and other companies.
During the past ten years Ana has specialised in the area of art investment, participating in professional conferences and publishing her works in the mass media. As a rare specialist, her services are in demand not only by owners of private collections, but also by companies creating corporate collections, banks and art investment funds.

Sonja Maricevic — Partner
As a Russian art specialist and certified restorer, Sonja is particularly active in searching for gallery acquisitions in Russia and abroad, as well as careful examination and documentation of works of art at the gallery.
Sonja has completed a Ph.D. thesis about artworks of Russian émigrés artists. Her scientific research includes archive compilation and work on a book about the academic artist S.F. Kolesnikoff, who emigrated from Russia after the Revolution of 1917. A large collection of the artist's work is on display at our gallery in Moscow.

Maxim Bedov — Executive Director
Maxim is a Russian art specialist and certified restorer, a member of Artists Union of Russia and maintains his own archive of rare or little known works of Russian artists of 19-20th centuries.
Manages all aspects of everyday gallery activity including art acquisitions, logistics, expertise as well as commercial activity and client relations.
During the eight years prior to joining the gallery, he managed interior design projects in Russia and overseas and also took part in the reconstruction and restoration of pictorial décor in The Cathedral of Christ the Saviour in Moscow.